Who is Exempt from the VA Funding Fee?
Not everyone who served our country is eligible for exemption of the Funding Fee —but there are many, many veterans who DO qualify and don't realize that they are eligible. 
The following persons are exempt from paying the VA Funding Fee:
Veteran borrowers on Active Duty at the time of loan closing who are also Purple Heart Recipients.
Veterans receiving VA compensation for service-connected disabilities.
Veterans who would be entitled to receive compensation for service-connected disabilities if they did not receive retirement pay.
Veterans who are rated by VA as eligible to receive compensation as a result of pre-discharge disability examination and rating or on the basis of a pre-discharge review of existing medical evidence (including service medical and treatment records) that results in issuance of a memorandum rating.
Veterans entitled to receive disability compensation, but who are not presently in receipt because they are on active duty.
Surviving spouses of veterans who died in service or from service-connected disabilities (whether or not such surviving spouses are veterans with their own entitlement and whether or not they are using their own entitlement on the loan).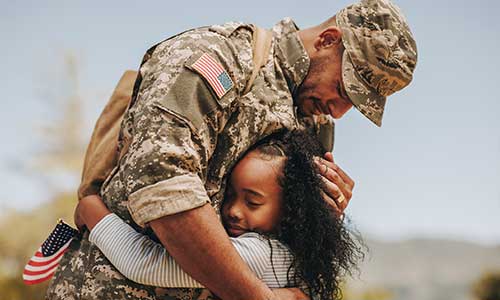 Branches of Service
Army
Navy
Air Force
Marines
Coast Guard
National Guard
Public Health Officers
Cadets – Army, Navy, Air Force, Marines, Coast Guard
Midshipmen – Naval Academy
National Oceanic & Atmospheric Officers
Merchant Seamen (WWII)
US Citizens who served in the armed forces of other governments (WWII)
(If discharged, must have attained an "Honorable Discharge" or "Other Than Honorable" discharge in order to obtain a Certificate of Eligibility.)
source: Mortgage Currentcy
The information provided has been based on rules and regulations issued by Federal Agencies and interpreted for you. Interpretations are not guaranteed, but we attempt to make them easy to understand. Check with us directly and we can clarify any information that pertains to your financing needs.