MassDREAMS is here for First-Time Home Buyers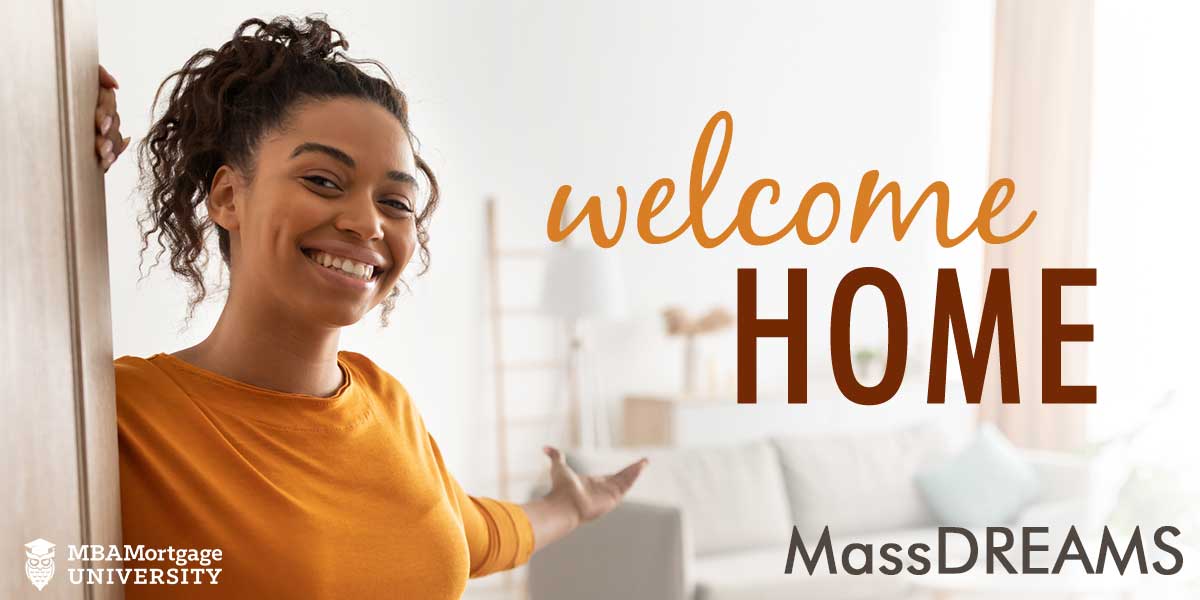 MassDREAMS is a grant available with a MassHousing or MHP first mortgage loan and is made possible by federal funding from the American Rescue Plan Act of 2021, which provides assistance to states to mitigate the economic effects of the pandemic.
WHAT ASSISTANCE IS AVAILABLE?
Up to $50,000 for homebuyers earning up to 100%
of the area median income (AMI).
Up to $35,000 for homebuyers earning between 100.01% and 135% of area median income.
WHO IS ELIGIBLE FOR MassDREAMS?
Be a first-time homebuyer.
Purchase a home in any Massachusetts community,
using a MassHousing or MHP mortgage.
Currently reside in one of the 29 Disproportionately Impacted Communities* in Massachusetts.
Buy a single-family home, condominium or 2-, 3- or 4-family home, which will be your primary residence.
Meet income and other eligibility criteria, which vary
by location.

DISPROPORTIONATELY IMPACTED MASSACHUSETTS COMMUNITIES:
Attleboro
Barnstable
Boston
Brockton
Chelsea
Chicopee
Everett
Fall River
Fitchburg
Framingham
Haverhill
Holyoke
Lawrence
Leominster
Lowell
Lynn
Malden
Methuen
New Bedford
Peabody
Pittsfield
Quincy
Randolph
Revere
Salem
Springfield
Taunton
Westfield
Worcester
The information provided has been based on rules and regulations issued by Federal Agencies and interpreted for you. Interpretations are not guaranteed, but we attempt to make them easy to understand. Check with us directly and we can clarify any information that pertains to your financing needs.
Information obtained from masshousing.com/en/home-ownership/homebuyers/massdreams