VA Assumptions – Not just for Veterans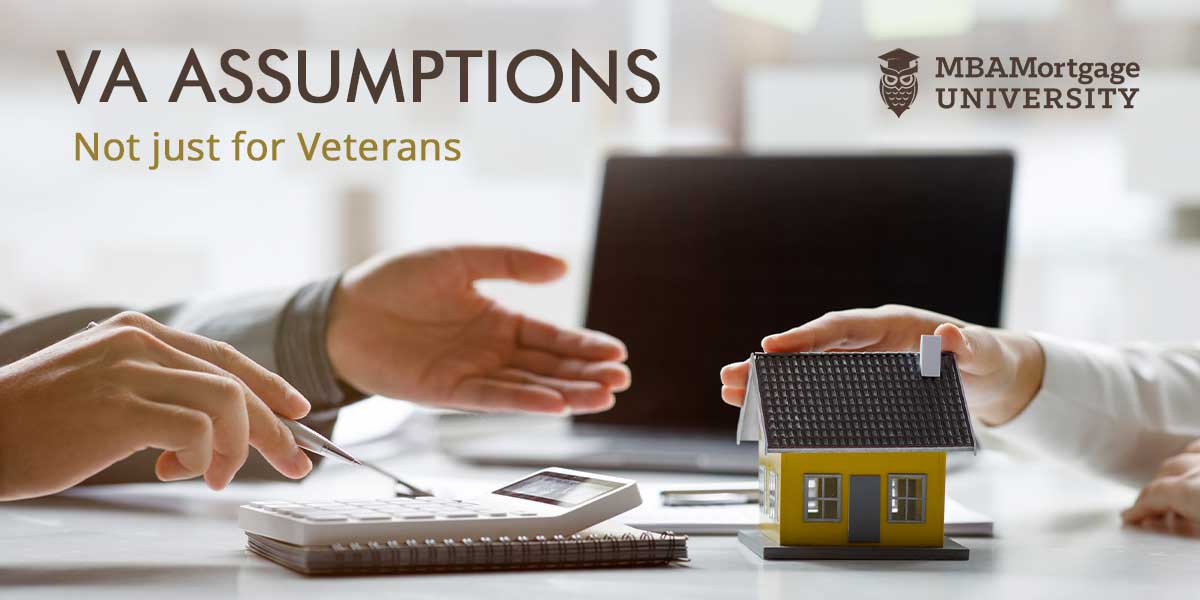 VA loan assumptions are not restricted to Veterans who have VA eligibility. Anyone can assume a VA loan if they meet the occupancy, credit and income requirements set forth by the VA.
Here are some quick facts:
The prospective home buyer must apply for a loan assumption with the servicing lender of the current mortgage.
The servicing lender may charge a processing fee.
The new borrower, if approved, will be charged a .5% funding fee on the balance of the current loan.
If the assuming borrower is NOT a Veteran, the current Veteran borrower's eligibility will remain with the loan to insure the VA Guaranty. The current Veteran borrower will not be able to use that portion of their eligibility until that debt is paid off.
If the assuming borrower IS a Veteran, they can substitute their own eligibility for the current
Veteran borrower's, allowing the current Veteran borrow to have their entire eligibility restored.
If a non-Veteran assumes a VA loan and defaults on that loan, the portion of the eligibility that was used to insure that loan will be unavailable to the original Veteran borrower until the paid claim debt is paid off to VA.
source: Mortgage Currentcy
The information provided has been based on rules and regulations issued by Federal Agencies and interpreted for you. Interpretations are not guaranteed, but we attempt to make them easy to understand. Check with us directly and we can clarify any information that pertains to your financing needs.