Your Canton Home Buying Guide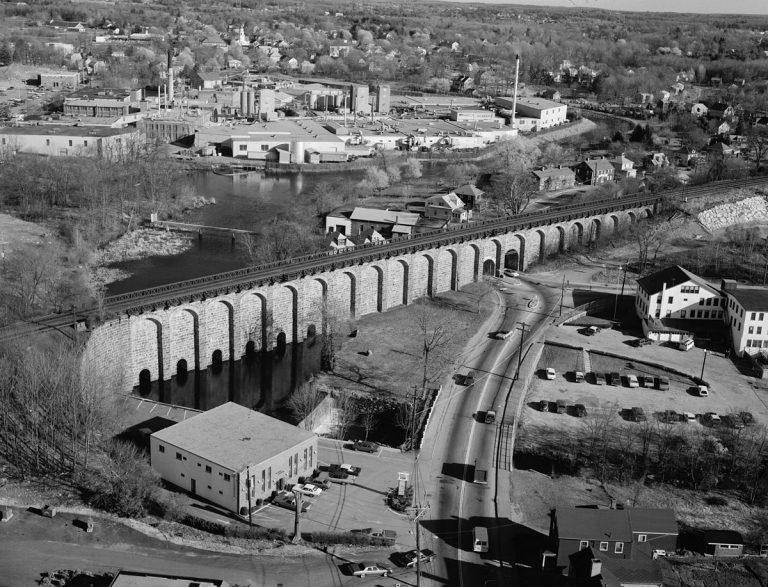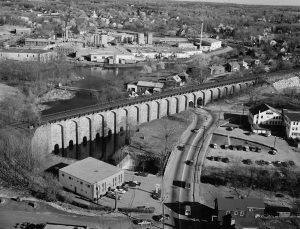 All About Canton
It's quaint, its convenient – it's Canton. With a population of just over 21,000, as of 2010, and just 15 miles away from downtown Boston, it doesn't get any better when it comes to Canton home buying.
Incorporated in 1797, the story is that Canton got its name from Canton, China. It was believed that the two Cantons were opposite geographically from each other. True or not, it's still a good story.
Home Values and Taxes
If affordability is your middle name, then you'll love Canton home buying. The median home price in Canton is just over $560,000. Compare that to the rest of Massachusetts, and you'll realize it is bargain city. Keep in mind that home values have risen 3.5% over the past year, and it is predicted they will rise over 7% throughout 2019.
Where would Canton home buying be without taxes? In 2019, the residential tax rate is set at $12.40, which is a little higher than in other counties, but has been decreasing.
School Ratings
Canton has three options for public elementary school, one public middle school for grades 6 to 8, plus one public high school. There is also a private religious-based school as well as a rehabilitation hospital for children.
In terms of higher education, people can attend a campus of the Massasoit Community College or the Blue Hills Regional Technical School.
Finally, there is a satellite school for the Clarke Schools for Hearing and Speech.
Sports Mania
Do you like winning? So does Canton! Here is just a taste of how accomplished its teams are:
·         In 2011, Canton was the Hockomock Davenport champions in field hockey, girls' soccer, boys' soccer, and volleyball.
·         Thee girls' soccer team was the 2014 EMASS champions.
·         The Canton High Boys' Varsity hockey team won the Division II state championships in 2010. 
It's not all sports either. The Canton Math Team is of the top teams within their league. Go Canton go!
Commuting
If you have places to go, then Canton has ways to get you there. You have your choice of interstates – 93 and 95, as well as Massachusetts routes 128, 136, and 24. 
But if you feel like staying more local, you're still in luck. The MBTA has several stations that pass through mighty Canton. And Amtrak stops at Route 128.
Finally, given its smaller size, Canton is a great place to walk or cycle to get to your destination within the town itself.
Check It Out!
There's some pretty cool things to see and do in Canton. First off, you need to need to take a look at the Canton Viaduct. Constructed in 1885, it is one of only two multiple arch stone railroads still being used in the US. What's more, Tsar Nicholas of Russia sent people to the US to make drawings to build two of its own railroad bridges between Moscow and St. Petersburg.
Here's one more: at the Massachusetts Audubon Society's Visual Arts Center, you can find collections of natural history photography and art. You can also register for public programs that mingle art and nature. 
Where to Eat
Sure, you could go to Boston for delicious eats, but why would you? Canton has what you want when you want it.
If you're on a moderate budget but with a large hankering for breakfast, visit the Amber Road Cafe. Bagels, nibbles, pancakes, and more, it's a casual cafe offering a lite bite or a hearty start to your day.
Prefer some cheap eats? Who doesn't want that? Get yourself to Pho 29 for quick, easy, and delicious Vietnamese food. It has all the dishes you have come to expect and love. They specialize in soups and vegetarian dishes.
Safety
Canton follows the same pattern as you would find in other Norfolk counties. While there is the potential for violent crimes, most of the safety issues deal with property crimes.  Web site NeighborhoodScout shows that Canton's rate of property crime is below average – just 1 in 157.
Anything Else?
There's more than meets the eye in terms of Canton home buying and living. Did you know that the famous patriot Paul Revere wrote a poem about the town, called Canton Dale?
If you were thinking of more modern times, Canton is the headquarters of a number of well-known businesses, including Boston Mutual Life Insurance Company, Computershare, and the well-loved Dunkin' Donuts.
It is also the birthplace of 1986 NHL Stanley Cup champion Steve Rooney.