Your Brookline Home Buying Guide
The Basics of Brookline
Like most of Norfolk county, Brookline has a long history. Originally part of the territory of the Algonquins, it was settled by Europeans in 1638 as a hamlet, called Muddy River. Brookline became a town in its own right in 1705.
Brookline has a lot of people in a small area. How much exactly? It has a total area of 6.8 square miles with almost 60,000 people living here. That's just over 8,700 people per square mile! Ok, so it may sound tight, but it really isn't. And that density makes Brookline a very walkable place.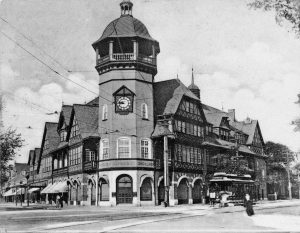 Home Values and Taxes
As with many things Massachusetts, Brookline home buying requires you to have some deep pockets. I mean, really deep pockets. The median home value is a whopping $934,200, based on data up to February 2019 from web site Zillow. Though that may seem expensive, home prices are expected to increase.
With higher Brookline home buying prices come higher property taxes. Residential tax rates, as of fiscal year 2019, currently sit at $9.37. This has been decreasing for the past few years. May it continue to do so!
Educational Options
If you like education, then you'll love Brookline home buying. It is well served by the public school system. There are eight elementary schools, and one comprehensive and diverse high school that enrolls students from over 50 countries!
If private is more your style, then you're in luck. You can choose from a number of private schools, both at the elementary and high school levels.
But you're not done! You or your child can also attend college in Brookline, either through stand-alone colleges that teach across a variety of areas, or colleges associated with Boston University and Northwestern University.
The Great Outdoors
The only question you'll need to ask yourself about being Brookline outdoors is this: what do I feel like doing today? You can stroll along nature trails, enjoy some baseball, play tennis, go skating, play basketball, or try to wrangle the kids away from any number of playgrounds and splash pads.
If you want some specifics, consider visiting the Minot Rose Garden. It boasts waking trails, a playground, splash pad, benches, and of course, its divine roses! It is maintained by devoted volunteers who enjoy what they do.
Also, take a gander through the Lost Pond Sanctuary. It contains peat bogs, rocky outcrops, and marshes which provide the perfect places for birding  and hiking.
Getting Around
Yes, Brookline is a very walkable place, but sometimes you need some motorized travel. Happily, Brookline delivers. You have choices in term of public transportation. You have access to several lines of the Metropolitan Boston Transit Authority, which can take you to downtown Beantown, among other locales.
You will encounter quite a few pedestrians and cyclists. However, if you take your car – and many people do – be prepared for a slightly longer commute. It is typically about 3 minutes longer than the average American commute of 26 minutes.
Where to Eat
American, Indian, gastropubs, sushi – it is super simple to satisfy your cravings in gastronomically diverse Brookline. Here are two examples: Kupel's Bakery is the perfect spot to nosh on breakfast bagels, while Barcelona Wine Bar serves up elegant Spanish cuisine.
What to Do
When thinking of Brookline home buying, you need to appreciate what it is like actually to live there. You'll find that Brookline easily blends history with the arts and local events.
First: the Brookline Farmers' Market. Operating for more than 30 years, you can find an amazing array of fruits, vegetables, honey, maple syrup, meats, cheeses, pastries, flowers – seasonal and local.
If you want some quirky arts, take in a show at the Puppet Showplace Theater, which is one of the oldest puppet theaters in the country.
When you want to know a little of the community and natural history of Brookline, try out one of the walking tours. Some are self-guided while others are narrated.
Finally, be sure to spend time at the Larz Anderson Park. In addition to nature, it contains the oldest automobile collection in the United States.
Anything Else?
There is a ton more to learn about Brookline! Here is just a quick smattering:
There were not just one, but two stops in Brookline on the Underground Railroad.
Quite a few famous people were either born or lived in Brookline. Ever heard of John F. Kennedy, Tom Brady, and Larry Bird? It's true.
Brookline was progressive – residents were some of the first in the US to suggest extending the right to vote to women.
When Brookline home buying is on your mind, look no further than MBA Mortgage's home office. We offer free, fast mortgage pre-qualification to get you on you way both easily and quickly.