The VA Loan Pros and Cons Every Veteran Should Know
As a veteran-owned-and-operated business, we know the importance of doing right by those who have served our country. We know that few things are as life-changing as buying a home, so we're going over the VA loan pros and cons every veteran should know.
If you're a veteran, active duty service member, or a widowed military spouse, you may qualify for a VA home loan. You may also qualify if you've served for more than six years in the Selected Reserve or National Guard.
In this blog, we'll explore what a VA home loan is and how it can empower our nation's bravest to attain homeownership. Keep reading to learn more about this unique mortgage product and how it can help you become a homeowner.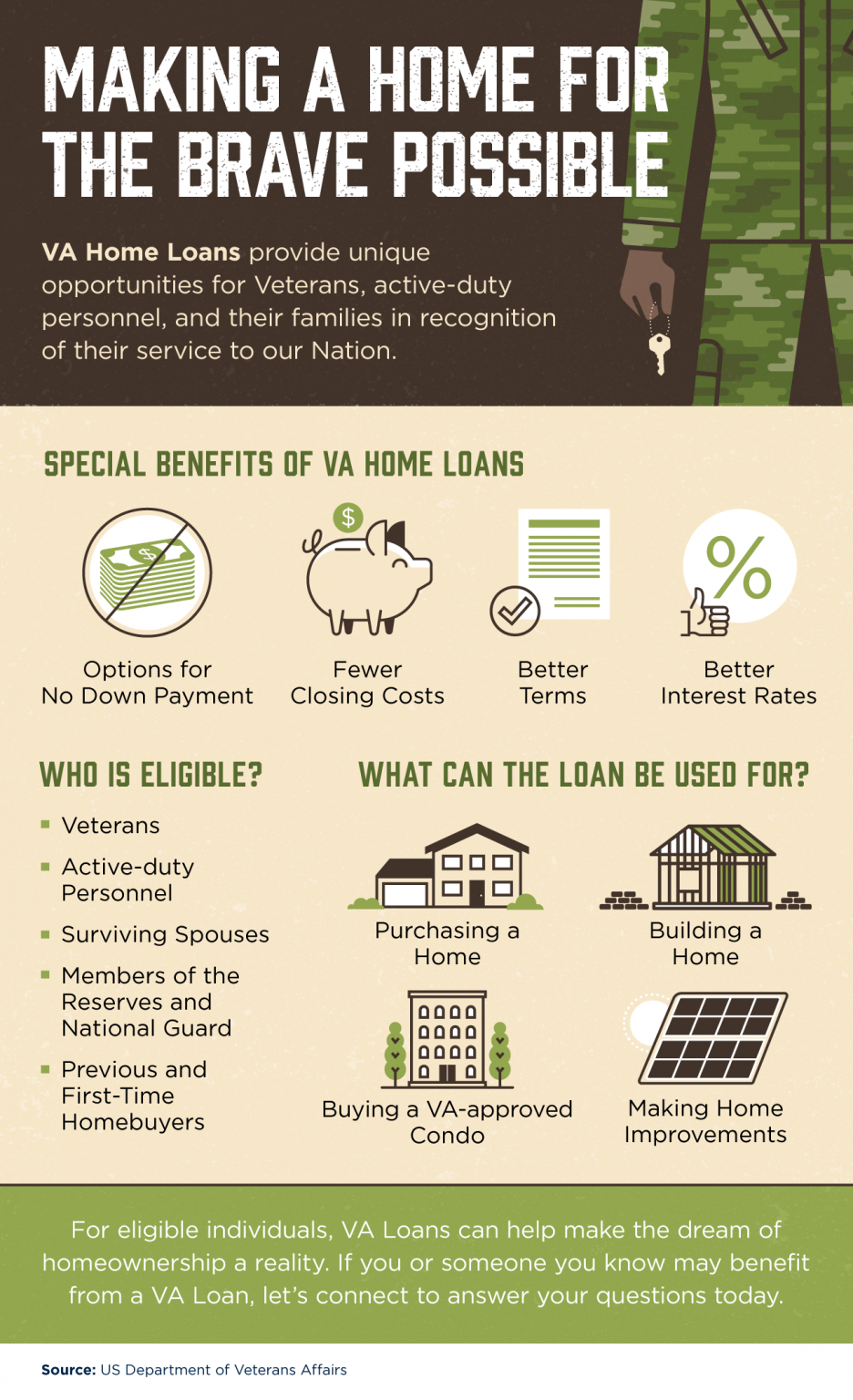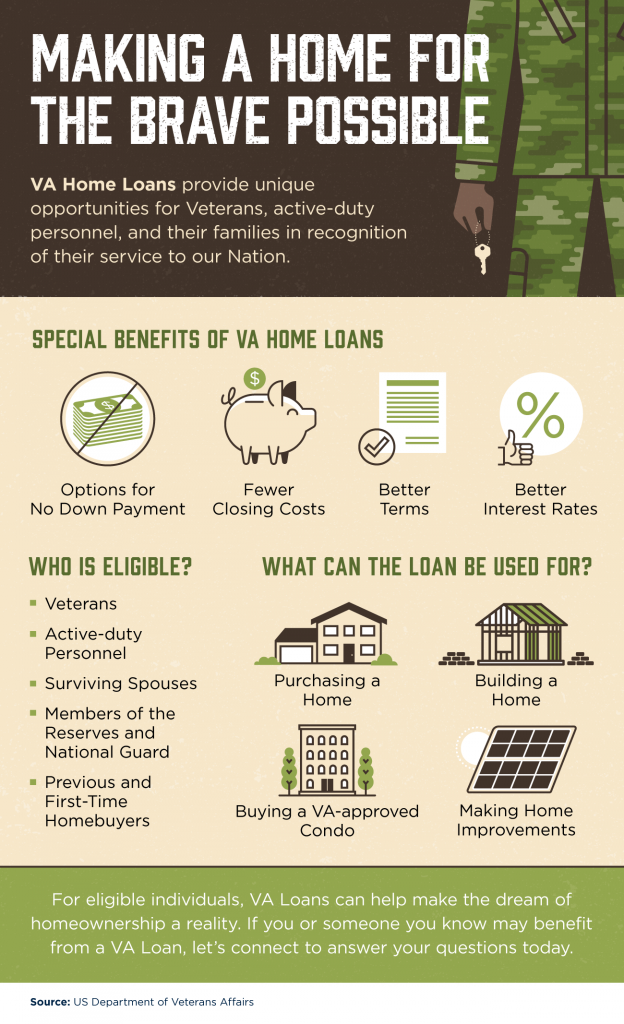 What is a VA home loan?
Simply put, a VA home loan is a mortgage administered by a private lender and is backed by the United States Department of Veteran Affairs. Because of this federal guarantee, these mortgages operate somewhat differently than the traditional mortgages available to the general public.
If you're unable to fulfill your loan's terms, the federal government will pay the remaining balance of what you owe. This is why lenders appreciate VA home loans as much as the borrowers who use them. It's a win-win for all involved—veterans have an easier time attaining financing, and lenders get peace of mind.
The list of VA loan pros and cons has a lot working in its favor. Let's explore other advantages of this dynamic product.
Here are some of the advantages
Now that we know who's eligible for a VA home loan, we can discuss the benefits of receiving one. Here are just some of the advantages of taking out a VA home loan:
There's NO down payment. You won't need to worry about scraping together the money for a down payment if you qualify for a VA home loan.
There's NO minimum credit score. Your credit history won't act as a barrier for you to attain the dream of homeownership.
If you've had a bankruptcy or past foreclosure, you may still qualify. The federal backing of these loans gives you more room to be approved in the eyes of lenders.
You can prepay without fear of penalty. You won't get penalized if you make early payments towards your balance.
Private Mortgage Insurance isn't required. This means lower monthly payments.
Federal assistance for borrowers facing financial challenges, such as foreclosure. The VA will step in and negotiate on your behalf with private mortgage lenders should you fall behind on your monthly payments.
The benefits don't stop there, however. There's another big advantage, and that's the Interest Rate Reduction Refinancing Loan (IRRRL). This essentially means you can refinance your current mortgage for lower rates and potentially smaller monthly payments.
Those with an existing VA home loan should provide a certificate of eligibility (COE), as well as proof that they've occupied the residence at least one time throughout the term of the loan.
More VA loan pros and cons
Like anything else, there can be shortcomings with these mortgages. Here are some of the downsides:
Certain properties are off the table. For example, land lots are not eligible for purchase, and a lender can determine the type of property eligible for purchase.
They can only be used for a primary residence. Investment properties and vacation homes are out of the question.
There's a funding fee ranging between 1.25% and just over 3%. While you can avoid PMI, for example, this is an additional cost that can add up, depending on how much you're borrowing.
We always recommend that you speak with a local mortgage expert before committing yourself to any mortgage, whether you're a veteran or not.
Ready to apply? We can help get you there!
You'll need a Certificate of Eligibility or COE to show lenders that you qualify for a loan. We can help you obtain a COE and validate that you qualify for a VA home loan.
Now that you're aware of the VA loan pros and cons, you're able to start the process of becoming a homeowner. We connect veterans, their spouses, and active duty service members with lenders ready to provide them with a mortgage backed by the VA. In short, we help make dreams come true for our nation's bravest men and women.
If you're ready to become a homeowner, we're ready to help you get there. Contact us today for superior mortgage service.