Your Cohasset Home Buying Guide
The Basics
The first people to set foot in Cohasset were the Algonquins, who named the area Conahasset, which meant long rocky place. When the Europeans came along first in 1614, they called it Hingham's Second Parish. Eventually, the name reverted close to the original Algonquin name, only slightly tweaked to become today's Cohasset. Considering that Cohasset's shoreline is rocky with small rocks and ledges, the name is fitting.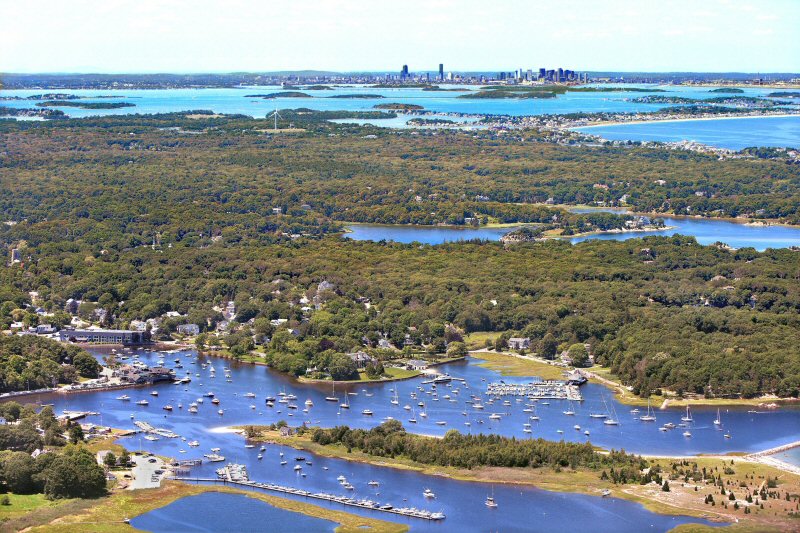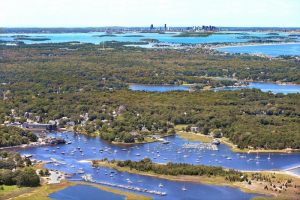 The population of Cohasset has a grand total of almost 8,400 residents, according to the US Census Bureau. What's interesting is its geographic size – while it has a total area of just over 31 square miles, only 9 square miles is land – the rest is water. It is recommended that anyone interested in Cohasset home buying should enjoy some water sports!
Home Values and Taxes
In some areas, you can find a great house at a great price. In terms of Cohasset home buying, you will find a great house. As to price…well, that may be a little difficult. According to web site Zillow, the median value of a home is currently $865,000. So you may not get a bargain, but Zillow also predicts that prices will increase just over 4.5% over 2019. As a hint of things to come, the median price of houses listed on Cohasset is just over $992,000. Pretty sweet!
Part of Cohasset home buying means having an idea how much your property taxes will be. For the 2019 fiscal year, the rate is set at $12.90.
Schools
Despite a smaller population, Cohasset runs its own public school department. It has one elementary school for kids between pre-kindergarten until Grade 2. Then they move to another elementary school right next door for Grades 3 to 5. After that, students move to a combined middle/high-school. However, high schools students can opt to attend a vocational technical high school, which is located in Hanover.
Note that there are no private schools in Cohasset proper.
The Great Outdoors
Hot, hazy, and humid – that's summer in Cohasset. Being close to water makes this type of weather perfect. Winters can be a bit cool with a lot of snow. The Wompatuck State Park runs through a portion of Cohasset. Enjoy cycling, camping, or filling up with some actual free spring water. Really!
If you aren't afraid of Jaws, then catch some rays at any of the three beaches, or set sail from the yacht club, sailing club, or the public boat launch.
Commuting
Because it is small, your commuting options tend to rest outside of Cohasset proper, but again, because of its smaller size, accessing these options is easy peasy.
For example, the MBTA offers bus service in the neighboring location of Hingham, and there is a commuter rail station in Cohasset itself. If planning to fly, you can use the Marshfield Municipal Airport for some locations. Logan International is your best bet for frequent flights to a greater number of destinations.
What to Do
There's plenty to do in Cohasset itself. Try these two options on for size: · South Shore Art Center: Art shows, classes, the gallery – you can satisfy your creative needs at the South Shore Art Center. You can also book this venue for special events. · Holly Hill Farm: This working farm has everything you could want. Enjoy some fresh produce, purchase some seedlings for your own garden, stroll around the buildings, and say hello to the farm animals. Perfect for a family adventure.
Safety
Going down! That's the trend in crime in Cohasset. According to web site Cityrating.com, Cohasset has been showing a downward trend in overall crime for the past 11 years! What's even better is that trend is supposed to continue for 2019. What's not to love about Cohasset home buying and living?
Specifically, violent crime is lower in Cohasset as compared to the rest of the US by a whopping 43%! For property crime, it was lower in Cohasset by an astounding 68%!
Anything Else?
Just a few tidbits. Actress Kate Bosworth was born in this great town, as well as NASA astronaut Steve Bowen.
And Hollywood seems to like Cohasset. Several movies have been filmed here, including The Witches of Eastwick, and The Finest Hour, starring Chris Pine and Casey Affleck.