What First-Time Buyers Need to Know about Getting a Mortgage with Student Loans
Getting a mortgage with student loans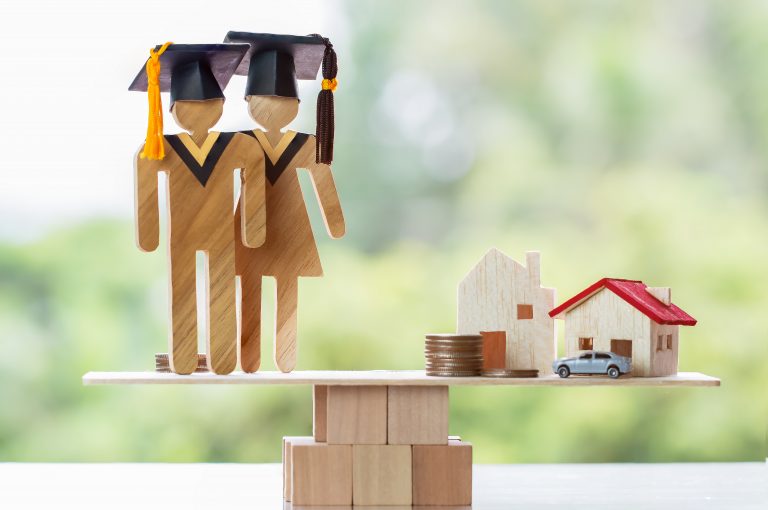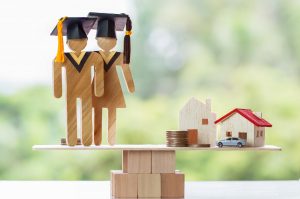 For millions of Americans living with student debt, the dream of owning a home can feel out of reach.
It's understandable. High monthly payments have caused 43 percent of college debt holders to to postpone home ownership.
But if you're a first-time home buyer with student loans, you may have more options than you think.
If you want to get a mortgage with student loans, it is possible. Arm yourself with knowledge and expert guidance, and you can find a solution to getting out of the renter's cycle once and for all.
Let's break down what you need to know to solve this puzzle and buy your first home.
Know what you're working with                                                                                            
There are two key aspects of your financial situation that you must fully understand, before you get a mortgage with student loans:
Credit Score. Your credit score plays a major role in whether you qualify for a mortgage. The higher your credit score, the higher your chances of successfully obtaining a home loan.
Debt-to-income (DTI) ratio. Your DTI measures how much of your monthly income goes to paying debts, such as rent, credit cards, and student loans.
There are a number of ways to improve your credit and lower your DTI so you can successfully get a mortgage.
A great place to start is with your repayment plan.
You have repayment options
Remember that monthly payments come in different shapes and sizes. Here's a quick rundown of well-known most repayment plans:
Fully amortized student loans. This one's pretty straightforward. These are loans being repaid in accordance with its original terms. No changes are made to the original agreement.
Income-Based Repayment (IBC) loans. With an IBC, your expenses and income determine the amount of your monthly payment. IBC can extend the life of the loan, yet you're possibly left with smaller monthly payments.
Loans that are deferred or in forbearance. Loans in deferment let you push back your required monthly payments. Loans in forbearance allow for a temporary stop to monthly payments.
Employer-based repayment plans. When industries compete for talent, they sometimes offer incentives to attract new employees. There is a range of benefit programs offered by employers to help employees pay off their loans.
This is a good time to point out that some deferment programs may not be factored into your credit report and DTI, which can improve your chances of getting a mortgage.
Like anything, talk to a mortgage broker to getter a better understanding of your situation.
Should I consolidate my loans?
It's normal for several loans to make up the total amount of educational debt.
Rather than make individual payments to each one, consolidated student loans offer:
One predictable monthly payment
Fixed interest rates.
Even with these advantages, consolidating your loans will not make sense if:
You're don't want to lose current benefits like reduced interest rates
The thought of no do-overs doesn't scare you. (You only get to consolidate once!)
You have private loans, which are not eligible for Federal Loan Consolidating
These are just some of the things to consider when restructuring your student loans.
Other options to consider…
Besides modifying the student loans themselves, there are other ways to help you achieve home ownership.
For example, there are several Federal Housing Administration (FHA) programs that can make getting a mortgage with student loans much easier. It's worth checking these out to see if there's one that's right for you.
In addition, if you already own a home, Fannie Mae offers a special cash-out refinancing to pay off student loans, which may actually reduce your overall debt burden.
Next Steps
It will require a bit of work, but owning your first home can become a reality, even while carrying student loan debt.
Empower yourself with the financial knowledge you need to improve your credit score, lower your DTI, and choose a repayment plan that's structured around you.
If you have questions about getting a mortgage with student loans, contact us at MBA Mortgage. We're committed to finding you solutions, no matter how hard the challenge. Let us give your situation the personal attention and expertise it deserves.
Update:
Due to the potential economic impact of COVID-19, the Trump administration has suspended all interest on federally held student loans until further notice. Borrowers who have enrolled in programs to stop their payments are also eligible.
Your student loan servicer may be sending you more information by mail, so be on the lookout, or call them directly to inquire further.
Click here to visit studentloan.gov to learn more about your student loans.