Stoughton Home Buying Guide
The Basics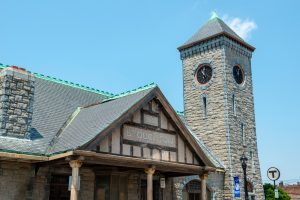 Like many of the other communities in Norfolk county, Stoughton's history begins in the early 1700s when it was first settled, and later incorporated in 1726. But Stoughton wasn't always just Stoughton. It originally included parts of Dorchester, Canton, Sharon, and Avon too.
Stoughton was named after the mighty William Stoughton, who, among his claims to fame, was the chief justice of the famous Salem Witch Trials.
Today, Stoughton has a population of about 27,000 peaceful folks located about 17 miles away from the busy hub of Boston.
Home Values and Taxes
If you are looking for a home in Norfolk county, you definitely need to include Stoughton home buying in your search. Affordability is a prime factor – the median home value for 2019 was just under $380,000, and prices, according to Zillow, are predicted to rise almost 1.5%. Always good to have homes that retain their value!
Property taxes are on par with home values. For fiscal year 2019, property tax rates were set at $15.34.
Public Schools
If you are thinking of Stoughton home buying and have, or want to have, children, then you most likely want to know about the public education system. Stoughton Public Schools offer five elementary schools, one middle school, and one high school. If you like having options, note that there are a number of private and parochial schools in nearby communities.
Commuting
Getting around Stoughton is easy peasy! Because it is so close to Boston, use Routes 24, 93, or 95 to travel to the big city or outside areas. The MBTA operates a commuter rail line that takes you right into Boston. If you are looking to stay closer to home the Brockton Area Transit Authority offers a bus service for around town and close by areas.
Finally, if you want a breath of fresh air, stroll along the well-kept sidewalks or "run" errands using your trusty bike!
A Few Things of Note
Big towns don't have the monopoly on interesting things! Here are a few items to note about Stoughton:
Stoughton offers plenty to do year round. For example, check out their fun 4th of July fireworks display, outdoor summer concerts, or the annual parade to honor the great veterans.
Did you know that the Suffolk Resolves were written in Old Stoughton? Some say that there were the foundation for the Declaration of Independence.
Built in 1888, the train station in Stoughton is the only one in the state to house a clock tower. It is in the National Register of Historic Places.
The oldest known choral society, which was founded in 1786, was started in…you guessed it…Stoughton!
Safety
Every town experiences some crime, and Stoughton is no exception. Although it has a somewhat higher crime rate when compared to all communities in the US, its crime rate isn't really that high. When you compare its rate to places of a similar size, the rate is actually lower than average.
Within the state, Stoughton does have a crime rate that is on the higher side. Much of the crime is centered around property crimes, such as arson and theft. Staying careful and aware are your best bets to remaining safe.
Stoughton Home Buying and MBA Mortgage
Stoughton home buying has it all. Great prices, great location, and fantastic history. If you want some expert advice about that perfect mortgage, MBA Mortgage is here to help.