Walpole Home Buying with MBA Mortgage
Walpole Home Buying-The Basics
With a population of about 25,000 folks, Walpole is currently situated 13 miles south of Boston. But Walpole didn't start out that way. Originally, it was land claimed by the Neponset Native Americans back in 1635. But as many a story goes, settlers came along in 1659 and the land eventually became theirs.
Walpole got its present day name from the first de facto prime minster of Great Britain – Sir Robert Walpole.
Home Values and Taxes
What is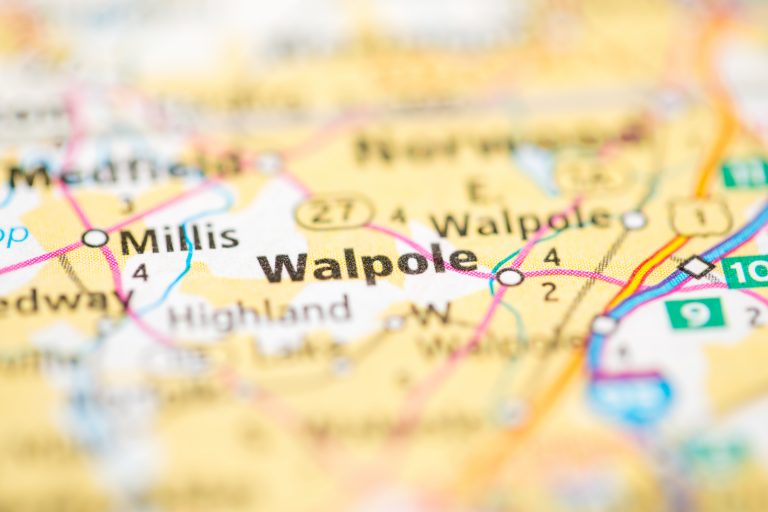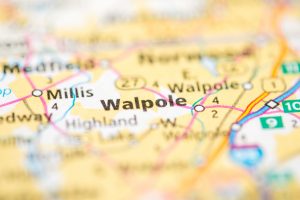 home buying like, you ask? Well, it is more affordable than Boston, but a tad bit pricier than some other places in the county. Web site Zillow indicates that the median home value is over $500,000. They are predicted to rise a little – about 0.4%. It may not seem like much, it it suggests that home prices are steady, and that's a good thing.
Your Walpole home buying has to factor in property taxes. For 2019, they have been set at $15.10.
Walpole Education
Walpole public schools have something for every level of student. There are four elementary schools, two middle schools, and one high school where everyone comes together.
There is also a private Catholic school, an agricultural high school, and a farm school.
Fun fact: All high schools in Walpole have the nickname Rebels except for the girls' hockey team. They are nicknamed Porkers!
Commuting
If Walpole home buying is contingent on commuting options, then have no fear! Walpole has options.
First, for car drivers: it has routes 1, 1A, and 27 to get you through and around town, plus I-95 for those longer-to-get-to places.
Next, for public transport users: you can access the MBTA commuter rail for travel to and from Boston and other cities, with various stops along the way. You can also catch the 34E bus which travels right to the heart of downtown Walpole.
Finally, for you human-powered commuters: whether it is for pleasure or for errands, there are bike and walking trails galore. Check them out!
Get Outside!
Love to get out! Enjoy being active? Can't wait to see new things? Then Walpole home buying is definitely for you. The Francis William Bird Park is one instance of a park that is great for just about everyone. Walking trails, bike racks, old granite bridges, ponds, tennis courts, basketball, outdoor stage – the only thing missing here is you!
Safety
Safety is generally a concern when moving. But in Walpole, you'll be happy to know that their crime rate is on par with all cities and towns in the country. Better yet, its crime rate is almost 40% lower than other communities in the state. Finally, when you compare Walpole to other places that are around the same size, the rate is actually lower than average.
Interesting point: There is a maximum security prison – the Massachusetts Correctional Institution – Cedar Junction – that is partially within Walpole. Would-be criminals would be wise to avoid this town!
Walpole Home Buying and MBA Mortgage
Is Walpole home buying on your list of priorities? If so, then you need a mortgage broker that can help you make that happen. MBA Mortgage knows the ins and outs of home buying. We can research the best mortgage with the best terms so you can purchase the best home out there. So give us a call and get ready to love your home sweet home.