Your Norwood Home Buying Guide
The Basics/History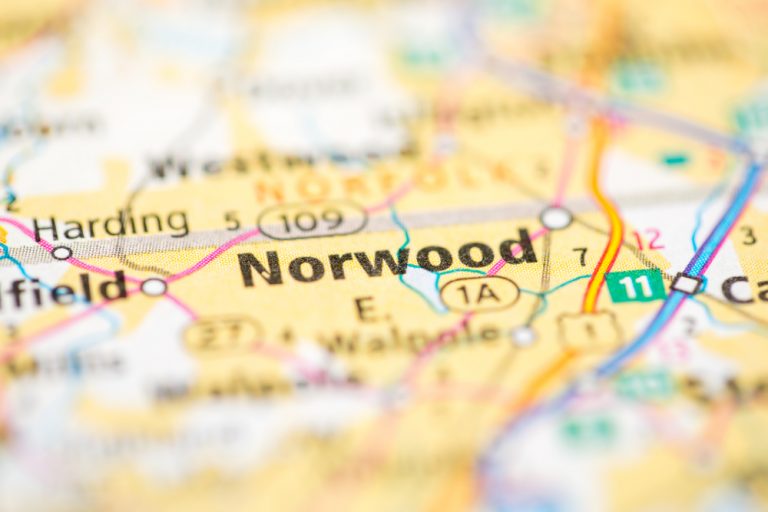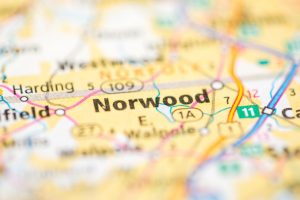 Do you know what place has access to big city excitement but still enjoys small-town charm? It's Norwood! Part of the Greater Boston area, Norwood's population is about 29,000 with an area of 10.6 square miles.
Named after its counterpart, Norwood, in England, this American Norwood was originally a hunting spot for Native American groups. English settlers happened upon this place in 1678, and started farming and creating saw mills. The rest, as they say, is history.
Home Values and Taxes
Norwood home buying has it all. Location, outdoors, and of course, affordable home values. How affordable, you ask? Well, the median home value for 2019 is listed at just over $465,000. Considering how close Norwood is to Boston, that's pretty sweet. And what's even sweeter is that home prices have risen over the past year – at about 1.5% – and are predicted to rise a little more over next year. Rising and stable is a great combination.
And where there are houses, there are property taxes. And those are even sweeter! It's only $10.89 per thousand for the 2019 fiscal year. What's not to love?
Public Schools
Norwood has plenty of options when it comes to its public education. First, for the young'uns. There is an early childhood center that serves both preschoolers and kindergarteners. Past kindergarten, there are a total of seven public schools for your child's educational pleasure.
Specifically, there are five elementary schools. Those students all get to co-mingle in the single middle school that serves grades 6 to 8. There is also one high school for grades 9-12. The high school is particularly well-known for its music and chorus programs, and has even won national championships in jazz.
If you're looking for post-secondary education, Norwood has that too. The Universal Technical Institute Specializes in automotive education, while the Fine Mortuary College deals with – you guessed it – education in taking care of the burying loved ones. Interesting!
Commuting
You need to get somewhere? Norwood lets you do that with ease! First, if you prefer travel by car, you can scoot along Route 95 to get to and from Boston or other nearby locations. Also available are Routes 128 or 1.
Of course, if you want to take public transportation, the MBTA has several stops along the Franklin line. You can also take buses for more local trips.
Finally, walking and cycling are great ways to commute while getting some fresh air!
What to Do
Sure, you could scootch on over to Boston to have some fun, and quite rightly. But you can also enjoy the little pleasures of Norwood. Here is a quick sample of some of the local happenings:
Norwood Day: Held annually every September, Norwood Day celebrates everything Norwood! Rides, games, local vendors, music, rock climbing, fireworks – and more.
Farmers' market: Held weekly from June to mid-October, the Norwood farmers' market lets you enjoy meats, cheeses, fresh cut flowers, artisan products, seasonal fruit and veggies, plus the company of the people in your community.
Safety
Where there are people, there will always be some sort of crime. However, with Norwood home buying, you can avoid much of that! Norwood is a relatively safe place to live. Its crime rate is about what you would expect in general. But for a place of its size, its crime rate is quite a bit lower, comparably speaking.
So what can you expect in terms of safety? Well yes, there are some violent crimes, but mostly you will hear about theft, larceny, and, arson. Be aware, and you can be quite safe.
Anything Else?
Just a few more things before you go. First, did you know that tall president Abraham Lincoln actually passed through Norwood during his pre-inaugural tour? It's true!
Next, Norwood has a stretch of road known as the Norwood Automile. It's a long network of auto dealerships that lets you find the best deal on a car, all within a convenient strip.
Finally, Norwood's town hall boasts a carillon tower with a whopping 50 bells! This place is listed on the National Register of Historic Places.
If you want to learn more about Norwood home buying, and the community at large, contact MBA Mortgage. With their expertise and experience, they can assist you in finding the perfect Norwood home at the perfect Norwood price.