Franklin Home Buying Guide
Franklin Home Buying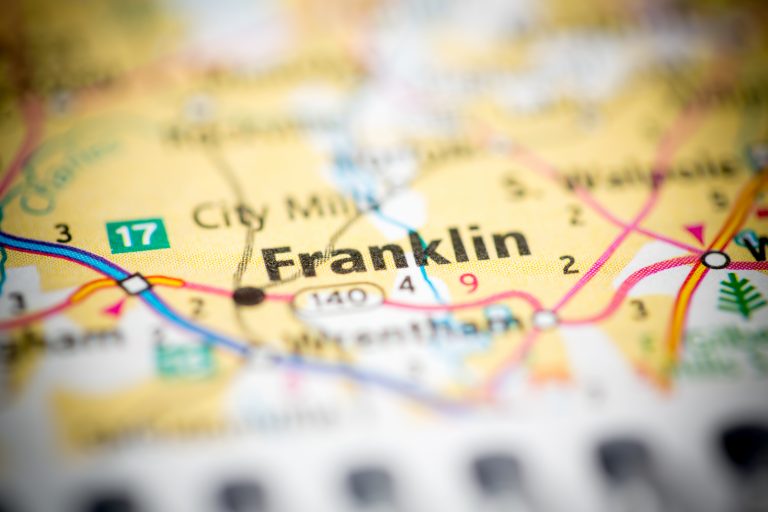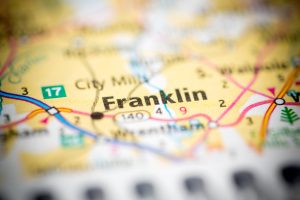 Franklin was first settled back in 1660 and incorporated as a town over 100 years later in 1778. Interestingly, even though, in current days, Franklin is technically a city, Franklin prefers to use the phrase "the town of" in its official names.
Franklin wasn't actually called Franklin when it was first settled. It was originally known as Exeter, but later changed to its current name to honor its famous statesman, Benjamin Franklin.
The population of Franklin, according to 2010 data, is just under 32,000. In terms of geographic size, it is quite large when compared to other areas in the region, sitting at about 27 square miles. Lots of places to go!
Home Values and Taxes
When talking about Franklin home buying, you will want to know about its home values. And they are about what you can expect for an area outside of Boston. The median home value in Franklin, according to web site Zillow, is just under $450,000. It is predicted that prices will rise a whopping 4.6% over the next year!
And you need to factor in property tax into your Franklin home buying equation. For fiscal year 2020, the rate was set at $14.51, and like home values, has been slowly increasing over the past few years.
Education
The Franklin home buying guide suggests options when it comes to its public education: six elementary schools, three middle schools, and one high school that was rebuilt in 2014.
There is also one charter school for students in Grades K up to Grade 8, plus a vocational technical high school.
Franklin also has opportunities for the post-high school crowd. Dean College is a private residential college that offers associate degrees and Bachelor's programs in a wide variety of areas, such as business, marketing, dance, sports management, history, and more.
Commuting
It's easy to get around Franklin. There are interstates to get you, via car, to the larger places like Providence and Boston. If you want to get into Boston by commuter rail, you can access two stops on the Franklin line of the MBTA.
If you just to be out and about in Franklin itself, that's easy too! Aside from walking or using your bike,  Franklin, and the surrounding area, has its own transit service, known as the Greater Attleboro Taunton Regional Transit Authority (GATRA). It makes several stops throughout Franklin at well-used stops.
What to Do
The Franklin home buying guide offers three noteworthy places to put on your list:
Franklin Historical Museum: If you want to take a step back in time to the Franklin of yesteryear, this museum is the place to do so. You can experience Franklin through artifacts, photos, changing exhibits, textiles, and furniture.
Franklin State Forest: If you are excited about being active, then get outdoors at the Franklin State Forest. With more than 843 acres, you have plenty of room to explore the hiking trails, go horseback riding, mountain biking, or birding.
Franklin Public Library: You don't have to live in Franklin to enjoy its library. It is the site of the first public library in the United States, with books donated by the man himself – Benjamin Franklin. The library features a great collection of both current books and historical texts.
Safety
If you're like most Americans, you are probably interested in a town that has low crime. If so, then Franklin home buying is for you! How low is its crime rate? Well, Franklin is safer than about 87% of the other towns and cities in the state.  What's more, Franklin has been listed in the top 100 safest places in the nation.
Of course, no place is 100% safe. The most common types of crime in Franklin, according to web site Neighborhood Scout, are robberies, theft, arson, and burglary. However, by taking basic precautions, such as locking doors and keeping valuables in spots that are not easily visible or accessible, you can greatly minimize the chances of being a victim.
Anything Else?
Franklin's past has a strong connection to education and learning. Benjamin Franklin donated 116 books to what would eventually become the first public library in the United States.
But there's more. Franklin is also the home of Horace Mann, who is considered the pioneer of public education. Finally, this town operated what is thought to be one of the longest continuously running schools – known as the Red Brick School – that was used from 1833 until 2008!
MBA Mortgage for All Your Mortgage Needs
Is Franklin home buying on your list of priorities? If so, then you need a mortgage broker that can help you make that happen. MBA Mortgage knows the ins and outs of home buying. We can research the mortgage that's right for you so you can purchase your next home in Franklin. So give us a call and get ready to love your home sweet home.